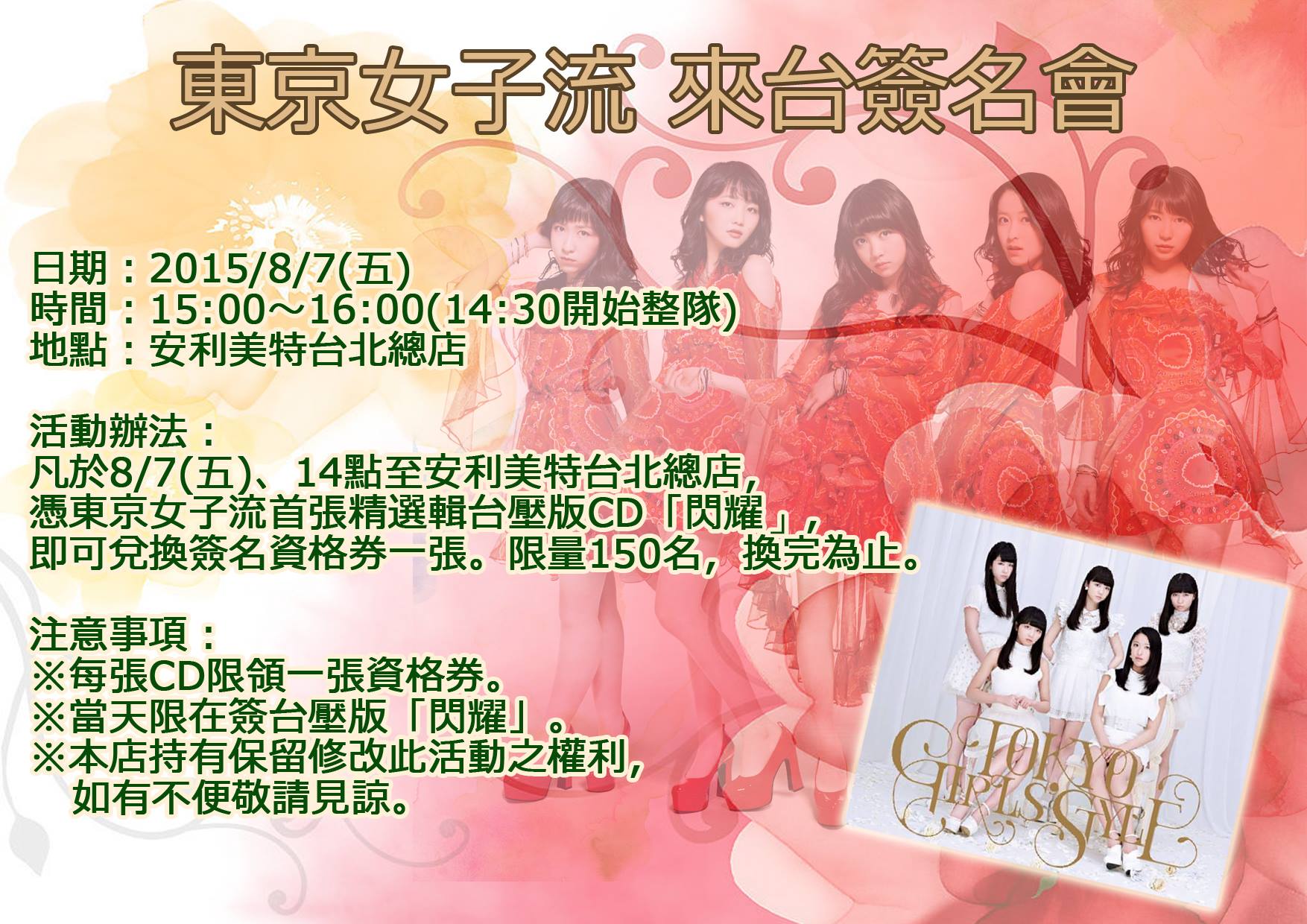 Tokyo Girls' Style Ki-dai signings
Dates: 2015/8/7 (Fri)
Time: 15:00 to 16:00 (start the organizing column start from 14:30)
Location: Taiwan animate main store
http://www.animate.co.jp/taipei/
Way to participate Events
8/7 (Fri) 14 o'clock am with the Tokyo Girls' Style Taiwan album , Taiwan animate you get is a piece of signings exchange card at the t main store, limited to 150 people, the number of distribution as soon as the end.
Precautions
* A single CD is Nowak only one sign exchange license.
* Target CD will be Taiwan Version.
* Taiwan animate becomes this time organizers, Please note that the event content may be changed.