DVD release event for theatre「Gag Manga Biyori」 staring Hitomi Arai and Yuri Nakae will go ahead!!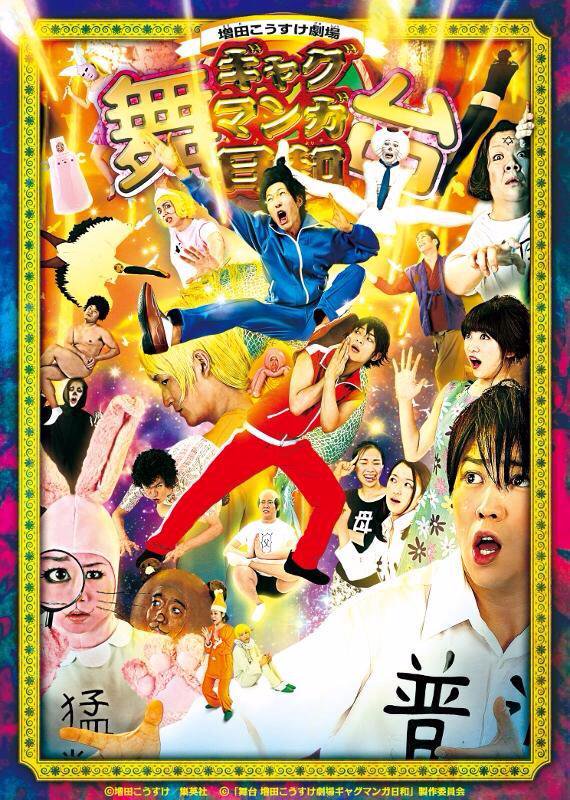 We will announce the details at Theater 「Gag Manga Biyori」 official website and Twitter.
http://butai-gagmanga.com/
http://butai-gagmanga.sblo.jp/
https://twitter.com/butai_gagmanga
【Details of DVD event】
Date: Sunday, March 27th, 2016
Venue: to be confirmed, somewhere in Tokyo
The details will be announced on the event participant's tickets which will be sent only to prize-winners.
【Guests on the day】
Kenta Kamakari, Hitomi Arai (Tokyo Joshiryu), Takeya Nishiyama, Yuya Miyashita,
Yuri Nakae (Tokyo Joshiryu), and Ryuko Isogai.
Note that there might be some changes made.
【Details of DVD】
Title: DVD 「Butai Masuda Kosuke Theater Gag Manga Biyori」
Date of release: Wednesday, February 24th, 2016
Price of item: 7,222 Yen + tax
Details:
Drama at Masuda Kosuke theater 「Gag Manga Biyori」 that was performed at Hakuhinkan Theater in Ginza in September 2015 is produced as DVD!
In addition to thethe drama itself, film as a special bonus is going to be recorded.
Special bonus as the 1st production: Application ticket of event by lottery